Jasper - The Gentle Giant of the Rockies
As a mountain town, Jasper is relaxed and unpretentious with good food and drink, as well as endless outdoor wilderness at your doorstep. It's an outdoor sports lover's playground, with hiking and golfing in the summer and skiing and ice canyon walks in the winter.
Jasper is the world's largest dark sky preserve making for stunning star gazing. Year-round festivals and events celebrate the diversity of Jasper National Park, its heritage and mountain culture.
Places to Stay in Jasper
Mount Robson Inn

Jasper, Alberta

1.855.5.JASPER (1.855.552.7737)

A central location, free breakfast and a wide selection of rooms & suites with impressive amenities, this Jasper hotel is an ideal base for exploring Jasper National Park. Facilities include outdoor hot tubs, guest laundry, free Wi-Fi and ski storage.
Top
5

Things to Do in Jasper
Maligne Canyon

Walk along one of the most spectacular gorges in the Rockies. In the winter, walk along the floor of the frozen canyon.

Maligne Lake & Spirit Island

Hike, canoe or fish in this breathtaking valley or hop aboard a boat cruise to the world famous Spirit Island.

Mt. Edith Cavell

Few summits in the Rockies can match Mt Edith Cavell's craggy beauty. Enjoy a leisurely stroll or hike onwards to the Meadows.

Powder Days at Marmot

Marmot Basin Ski area, the highest base elevation of all Canadian ski areas, is an ideal spot for skiers and boarders of all abilities.

Ride up a Mountain

For stunning vistas over mountain ranges stretching up to 80 km away, take a ride up The Jasper Tramway.
Restau­rants in Jasper
The Mount Robson Inn management and staff know the best dining spots in Jasper, Alberta. We are happy to share with you those spots that are local favourites for the best pizza, casual family dining, coffee shops, brew pubs and of course, where to dine for a special occasion. The following restaurants are recommended by the staff, family and ownership of the Mountaineer Lodge – after all, who else would know best than a local?
Casual / Family Dining
Soft Rock Cafe 780-852-5850
Papa George's Restaurant 780-852-2260
Lou Lou's Pizzeria 780-852-3373
Finer Dining
Evil Dave's Grill 780-852-3323
Tekarra Restaurant 780-852-4624
Villa Caruso 780-852-3920
Pubs
De'd Dog Bar & Grill 780-852-4328
Jasper Brewing Company 780-852-4111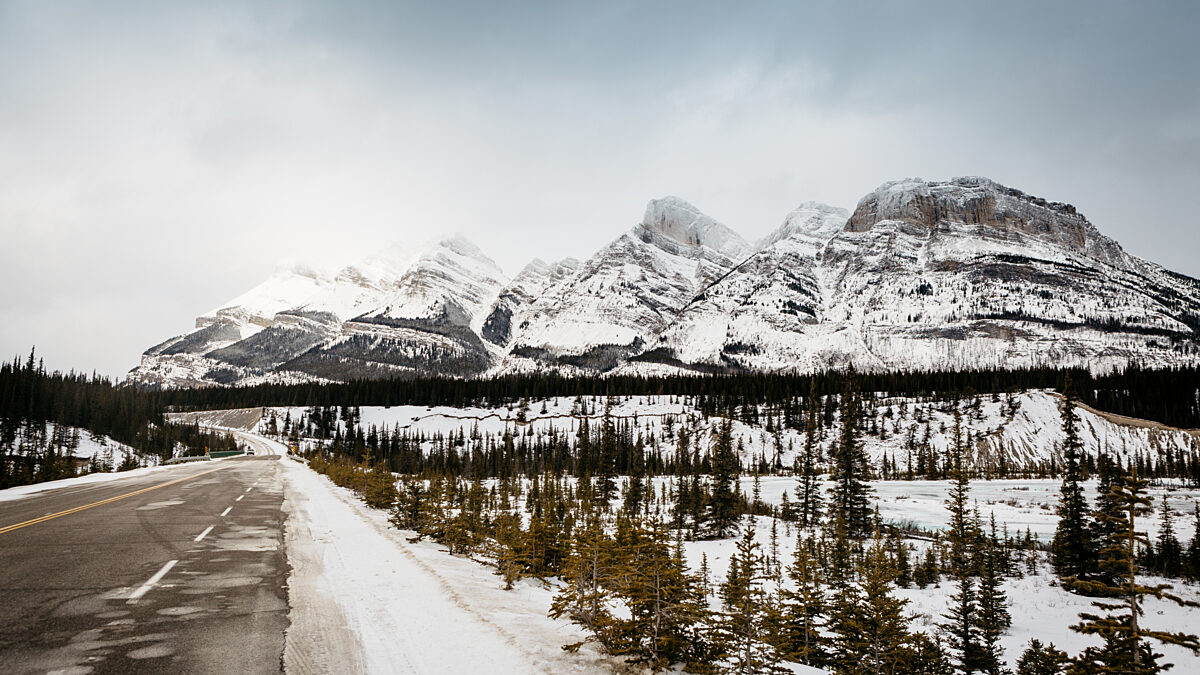 Get your Icefields Parkway
Guide Map
Our Guide Map includes comprehensive travel information to reference along the way.
Frequently Asked Questions
With new and exciting adventures come many questions.