Lake Louise - Pure Alpine Awe
Lake Louise is for those seeking the purest of mountain experiences. It is a special place to connect with nature and the Canadian Rockies' landscapes.
40 minutes west of Banff, Lake Louise offers majestic wilderness without big crowds, as well as independent and locally owned restaurants, shops and boutiques. In addition to famous Lake Louise, the area's mountain side tea houses are a must-visit in the summer. 
Winter time sees the popular Ice Carving Festival in January and World Cup skiing at Lake Louise Ski Area.
Places to Stay in Lake Louise
Mountaineer Lodge

Lake Louise, Alberta

1.855.5.LOUISE (1.855.556.8473)

Located in the village of Lake Louise and a 5-minute drive from the world-famous lake and Ski Resort, the Mountaineer Lodge offers great value with complimentary breakfast and WiFi.
Top
5

Things to Do in Lake Louise
Best Grizzly Bear Viewing and The Famous Lake Louise

Ride the Lake Louise gondola to one of the best views around. Take in a light stroll atop or hike onward to Mt Whitehorn.

Moraine Lake Day Area

The stunning scenery and the indigo blue Moraine Lake were once featured on the back of Canada's $20 bill.

Play in the Snow

Get your skis and snowboards ready for Lake Louise Ski Area, one of the largest in North America.

Tea Next to a Glacier

Hike or horseback ride your way to the tea houses of Lake Agnes and the Plain of Six Glaciers.

The Famous Lake Louise

Stand in awe at the sparkling blue waters of Lake Louise or paddle the shoreline. In the winter, it's great to ski or skate.
Restau­rants in Lake Louise
We are happy to share with you the local favourites for the best pizza, casual family dining, and coffee shops, where to get a bagged lunch and where to have that romantic dinner for two. The following restaurants are recommended by the team at the Mountaineer Lodge – after all who else would know best than a local?
OutPost Pub at The Post Hotel & Spa, Lake Louise - casual dining, family-friendly, walking distance
Bill Peyto's Cafe, Lake Louise - very casual, family-friendly, within walking distance
Trailhead Cafe, Samson Mall, Lake Louise - great for breakfast, light lunches, coffee and drinks, within walking distance. Great place to get your packed lunch for the Icefields Parkway drive.
Lake Louise Station Restaurant - railcar dining atmosphere, upscale dining, a short drive
Mountain Restaurant, Lake Louise - very casual, family-friendly, within walking distance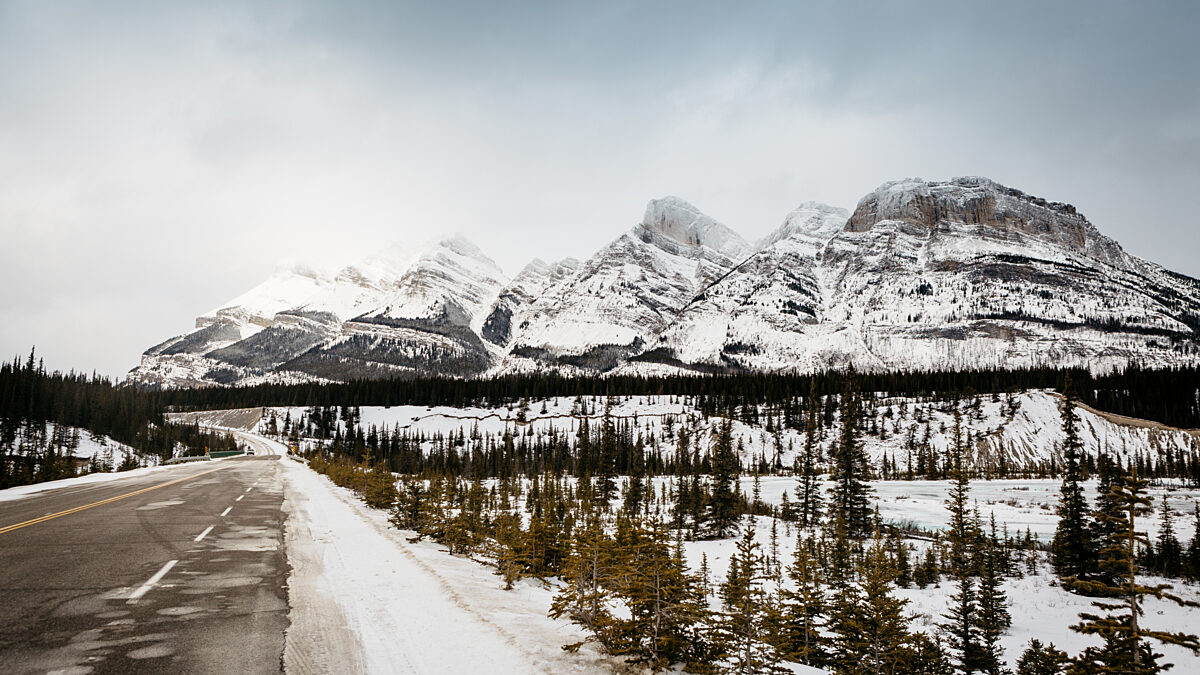 Get your Icefields Parkway
Guide Map
Our Guide Map includes comprehensive travel information to reference along the way.
Frequently Asked Questions
With new and exciting adventures come many questions.