No drive is ever the same on the Icefields and that is especially true when one of the world's most scenic drives turns into a winter wonderland.
A compelling stillness settles in on the Icefields Parkway as it transforms into a beautiful drive of solitude and wonder. 
Roadside stops reveal ancient glaciers shifting and growling, and cascading waterfalls become icefalls. Snow-covered trails entice you to pull over and don snowshoes or skis for a peaceful winter adventure. It calls to winter's outdoor enthusiasts.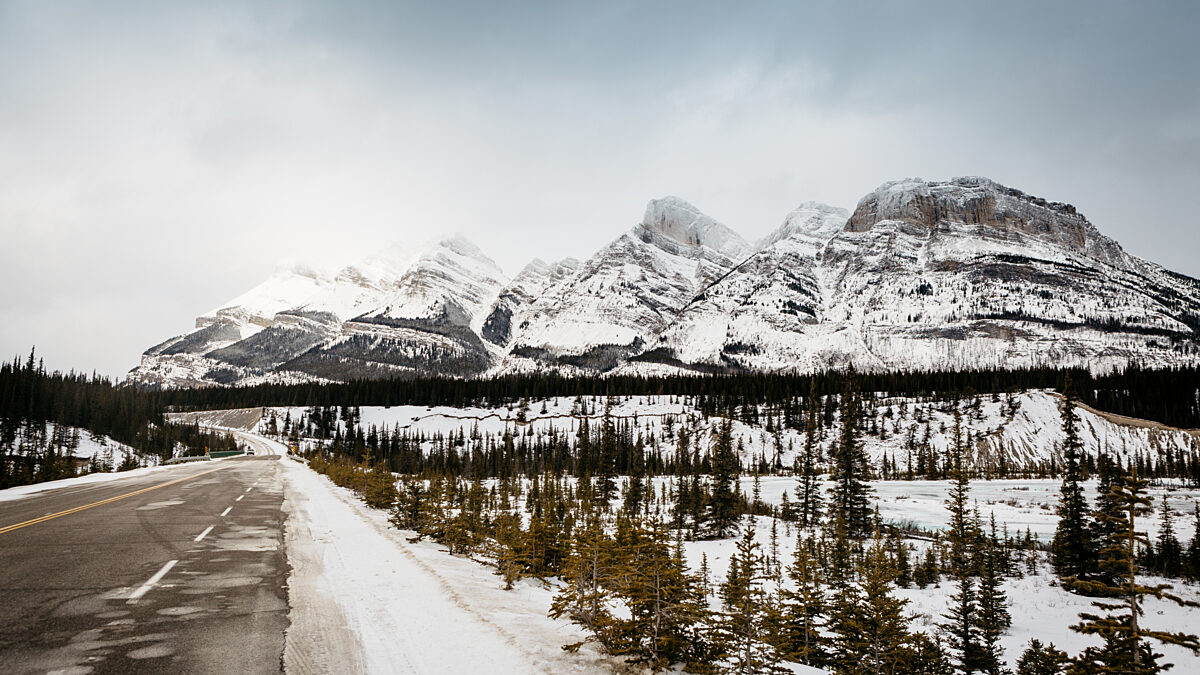 Get your Icefields Parkway
Guide Map
Our Guide Map includes comprehensive travel information to reference along the way.
Frequently Asked Questions
With new and exciting adventures come many questions.